Regular price
Sale price
$16.00 USD
Unit price
per
Sale
Sold out
Pearl & Moss SHAMPOO Bars contain a blend of coconut, olive and sweet almond oils, castor oil, and coconut milk to produce a sudsy, smooth lather. Infused with hair-happy herbs, and pumped up with panthenol, the SHAMPOO Bar smooths, softens and conditions hair, while assisting with dry scalp, oil build-ups and maintaining healthy hair follicles.
SOOTHE: Pine + Peppermint + Cedarwood
Share
Ingredients

Olea Europaea (Olive) Fruit Oil, Cocos Nucifera (Coconut) Oil, Aqua (Water), Plantago Lanceolata (Plantain) Leaf*; Urtica Dioica (Nettle) Leaf*; Melissa Officinalis (Lemon Balm) Leaf*; Matricaria Recutita (Chamomile) Flower*; Calendula Officinalis (Calendula) Flower*; Arctium Lappa (Burdock) Root* Infused Prunus Amygdalus Dulcis (Sweet Almond) Oil, Sodium Hydroxide (Lye), Cocos Nucifera Extract (Coconut Milk), Ricinus Communis (Castor) Seed Oil, Persea Gratissima (Avocado) Oil, DL-Panthenol (Pro-Vitamin B5), Mentha Arvensis (Peppermint) Leaf Oil, Juniperus Virginiana (Cedarwood) Oil, Pinus Sylvestris (Pine) Leaf Oil

*Certified Organic/Sustainably Wildcrafted Ingredient
The GOODS

Coconut Milk: Skin soothing and moisturizing, coconut milk also helps to bring a creamy, luscious lather to soap.

Panthenol (ProVitamin B5): Revered for its hydrating, moisturizing, and protective properties in both hair care and skin care.

Calendula: Aids in hydration of dry, irritated skin & used to soothe and soften damaged (burnt, bruised, rashy) skin (Did you know calendula is commonly used in diaper rash creams?).

Chamomile: Known to assist with skin irritations and inflammation & provides a gentle moisture boost.

Lemon Balm: Calms irritated skin and soothes swelling. Known to reduce inflammation and assist with cold sores, burns and cuts.

Plantain: An emollient herb (soothing) that contains mucilage (soft, gooey substance) that helps to hydrate and lock in moisture. Also contains allantoin, a compound that helps skin cells that have suffered damage. Allantoin helps to bring the skin together, while the mucilage helps to soothe and protect inflamed tissue.

Burdock: Assists with breakout prone skin and irritable skin conditions like eczema and dandruff, as well as topical burns. Contains the amino acids necessary for building keratin - the protein that helps to build hair! Burdock also contains vitamin A and essential fatty acids, which can help to nourish the scalp and strengthen hair, restoring softness.

Nettle: Nettle is heralded as one of the best herbs for promoting strong and healthy hair. Used as a restorative hair tonic, nettle can help to improve scalp stimulation and circulation, giving hair the opportunity to grow.
Tips & FAQs

Usage: Wet and lather shampoo bar in-between hands, and apply suds through hair, starting at the scalp, through to the ends of your hair. Gently massage scalp and rinse thoroughly. Wash a second time, if desired. Shampoo bar can also be used directly on scalp/hair for extra suds.

Approximate uses: 50 - 75 depending on length and thickness of hair (and whether or not you double down when sudsing up your locks!)

We recommend following up with our ACV Hair Rinse!

Pro Tip: Your scalp needs a little more TLC than your ends do when shampooing, so scrub-a-dub-dub up top, and let your fingers glide through the rest of your hair.

Storage: Leaving your bar to sit in water will allow it to soften and the lifespan of your bar of shampoo will shorten. We suggest using a soap tray to help your shampoo bar drain and air-dry in-between uses. You can use your travel tin in between uses as well, just make sure your bar has had time to dry out before closing up your tin.
Use With

We love following up with our ACV Hair Rinse!
Warnings

All of our bars are formulated to be gentle with the skin, however, if you find you are experiencing sensitization, discontinue use immediately. If you get suds in your eyes while lathering your hair, rinse immediately.
Packaging

We hope you reuse your shampoo bar tin over and over again! If not, please give it a rinse and recycle. If you purchased your shampoo bar without a tin, please recycle paper packaging.
View full details
"we choose to create thoughtfully formulated, nature-based products that are good to our bodies and the planet."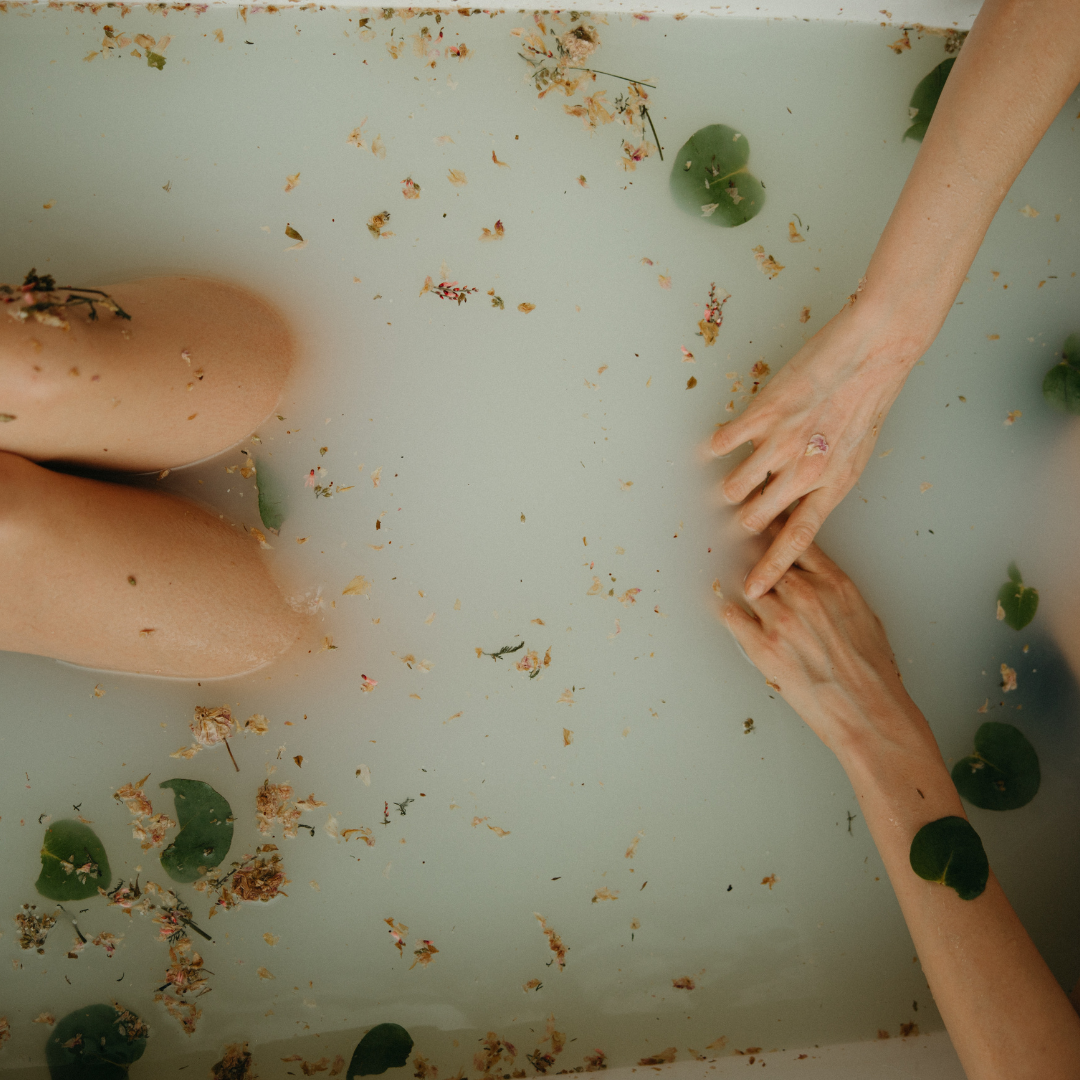 capture clean.
at Pearl & Moss, we work hard to create products that benefit our skin, while still being mindful of the environment. that's why we always cross reference the Environmental Working Group (EWG) Skin Deep Database to ensure what goes onto your body is good enough to go into the plant as well.