Regular price
Sale price
$14.00 USD
Unit price
per
Sale
Sold out
A herbal infused beeswax salve including astringent witch hazel, itch relief nettle and skin soothing calendula. Zinc oxide aids in settling the itch from bites and burns while allantoin aids in soothing the skin.
Share
Ingredients

Hamamelis Virginiana (Witch Hazel) Bark*; Urtica Dioica (Nettle) Leaf*; Calendula Officinalis (Calendula)* Infused Helianthus Annuus (Sunflower) Seed Oil, Beeswax, Zinc Oxide, Sodium Bicarbonate (Baking Soda), Kaolin, Allantoin

*Certified Organic | Sustainably Wildcrafted
The GOODS

Witch Hazel Leaf: Astringent herb that assists with combating excess oils and regulating sebum production.

Stinging Nettle: Nettle also carries antihistamine actions, making it a useful ally in combating itchiness and irritations.

Calendula Flower: Gentle, anti-Inflammatory, antibacterial, antifungal and skin soothing.

Zinc Oxide: Zinc oxide carries anti-inflammatory, antimicrobial and astringent properties, making it an excellent ally for aiding in wound treatment. 

Pink Kaolin: A mild clay used to soothe inflamed skin and irritations.

Allantoin: Allantoin aid in assisting with skin irritations and tissue repair and aids in tissue repair of minor cuts, scrapes and burns, blisters, diaper rash and chaffed or chapped skin.
Tips & FAQs

Usage: Remove a small amount of salve with dry fingertips and gently massage into itchy/irritated areas. Always spot test new products prior to full use. Discontinue use if irritation occurs.

Storage: Store out of direct sunlight. If melting occurs, place flat in a cool space to reharden.

Pro Tip: To make salve easier to remove/apply, use the warmth from your fingers to gently melt the salve to allow for a smoother application.
Warnings

DO NOT APPLY SALVE TO OPEN/FRESH SORES. Always spot test new products prior to full use. Discontinue use if irritation occurs.
Packaging

Our salves are packaged in a reusable metal tin. If you do not find the need to keep this tin, please recycle.
View full details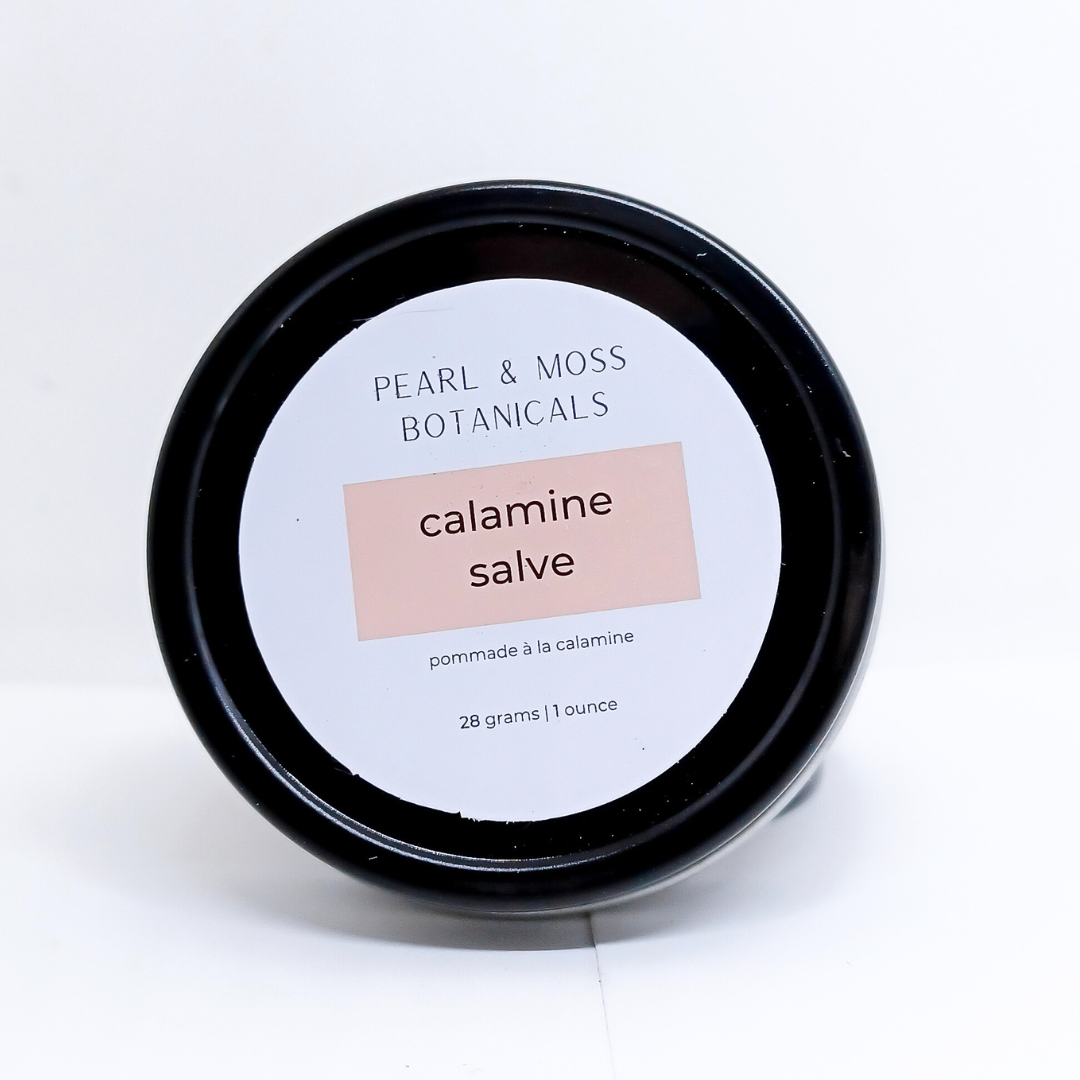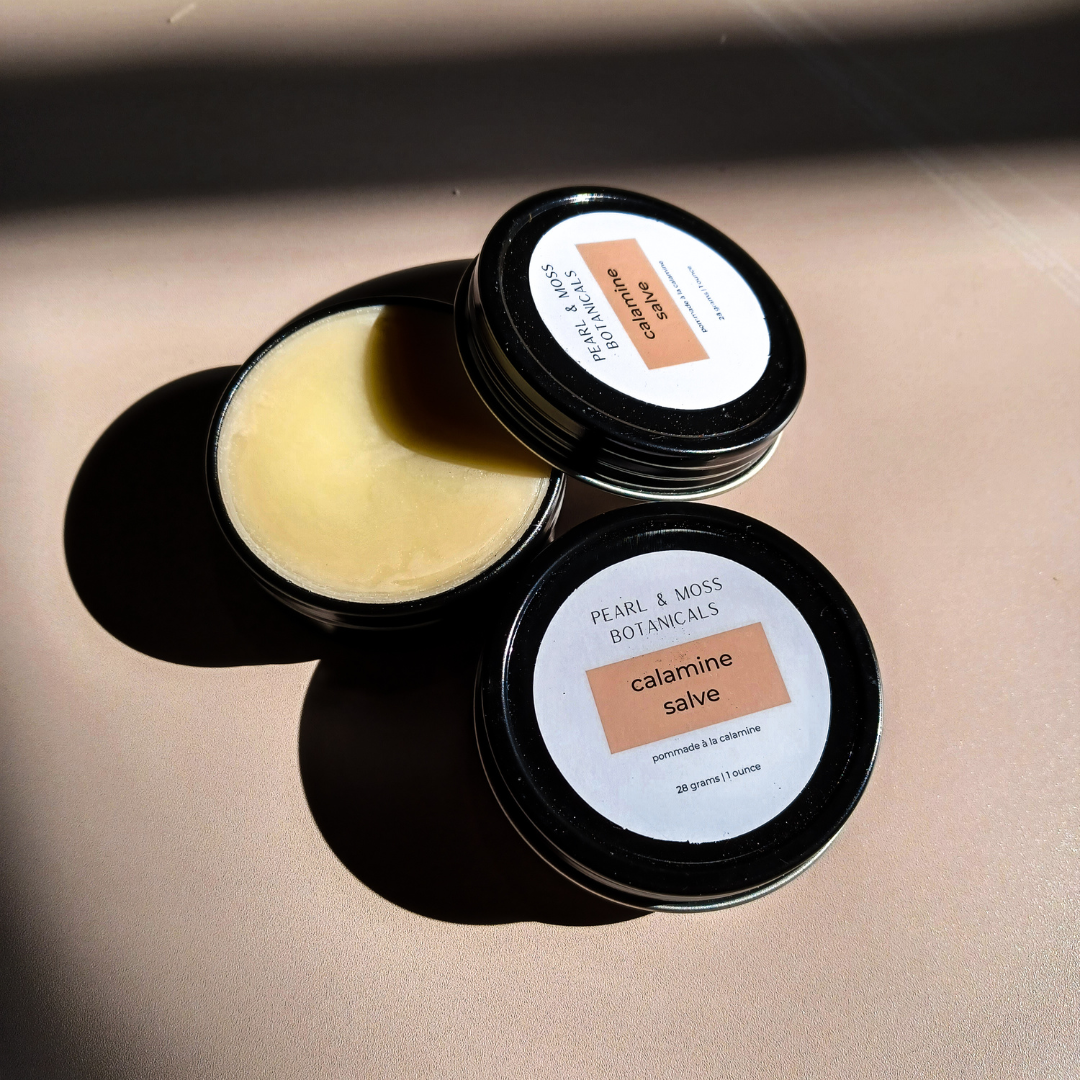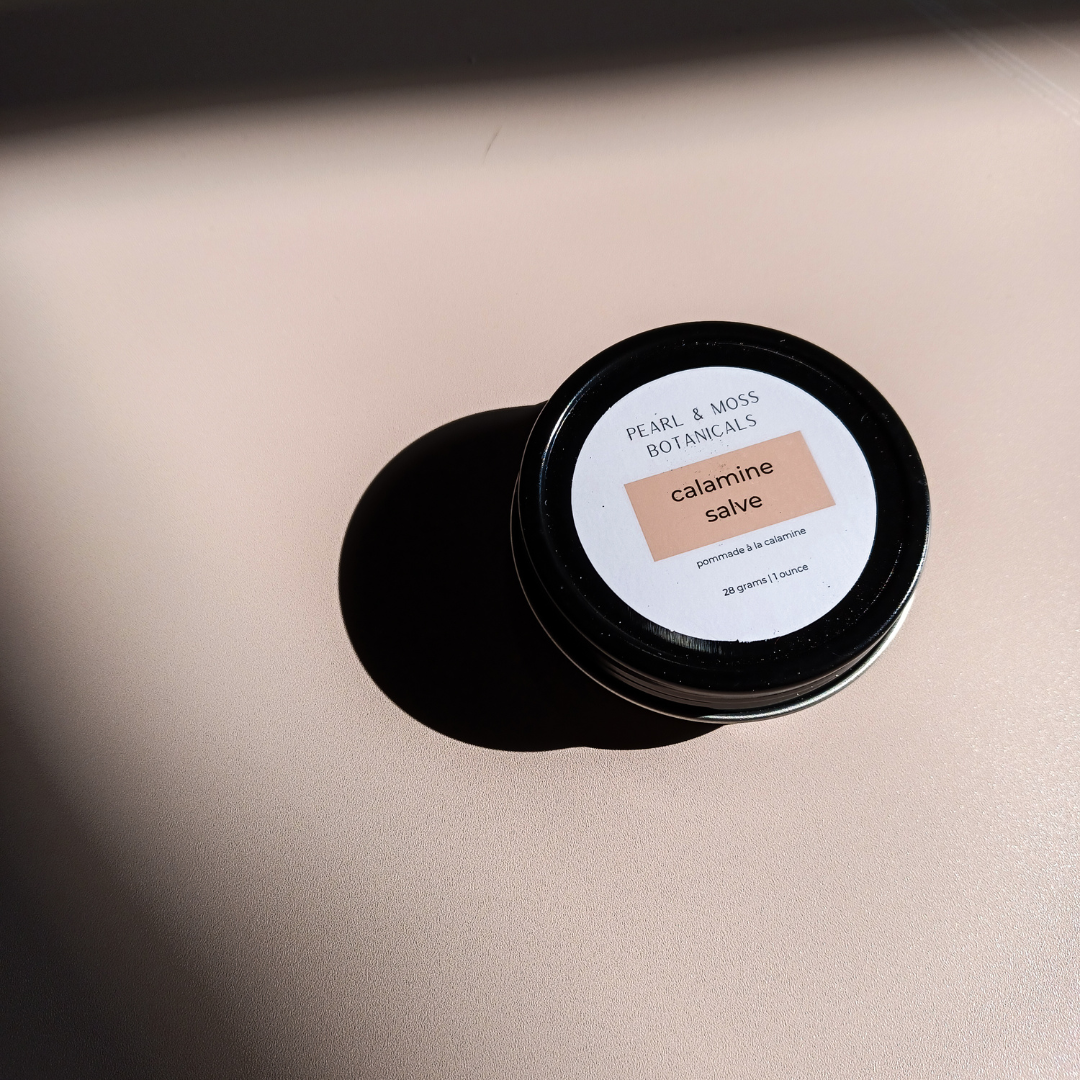 "we choose to create thoughtfully formulated, nature-based products that are good to our bodies and the planet."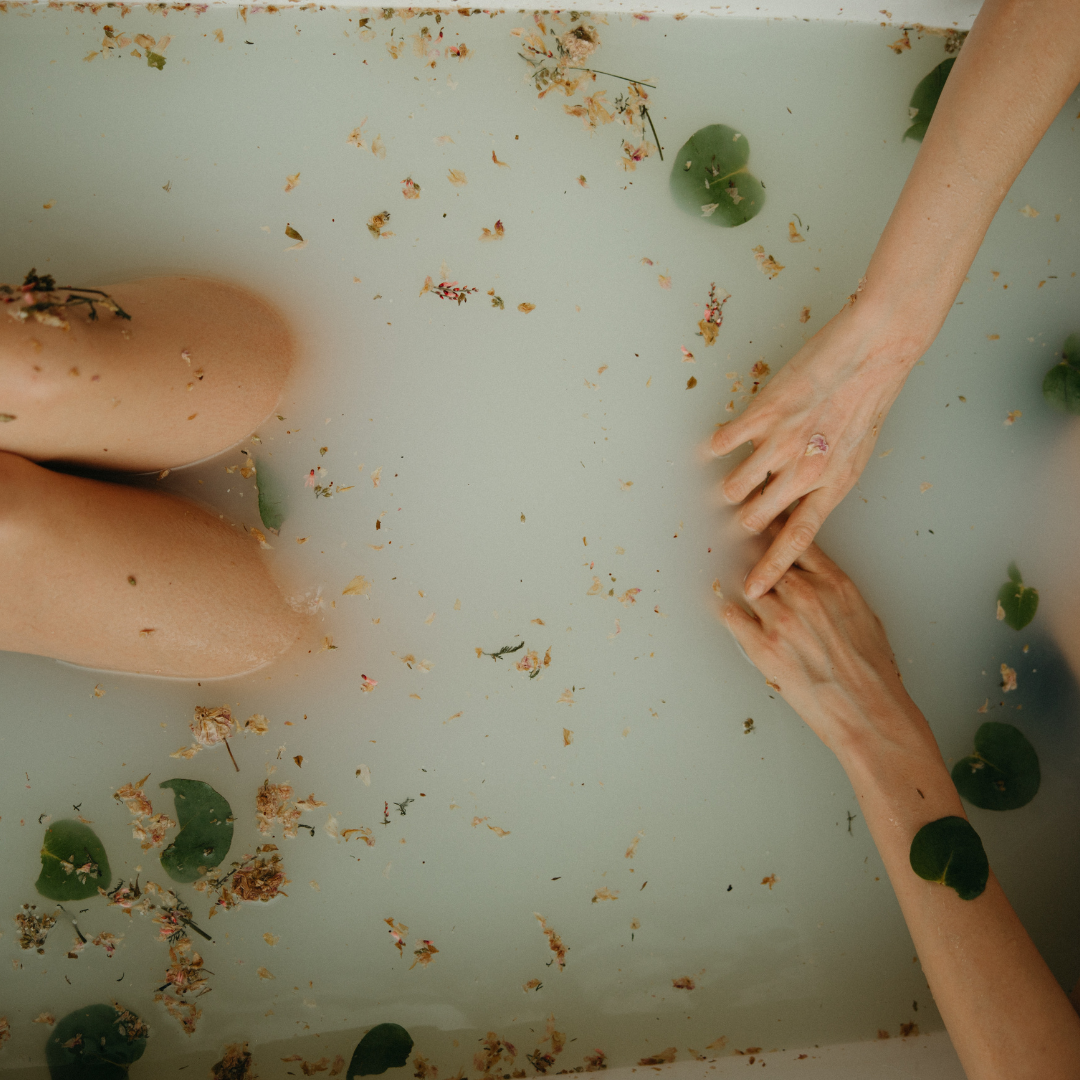 capture clean.
at Pearl & Moss, we work hard to create products that benefit our skin, while still being mindful of the environment. that's why we always cross reference the Environmental Working Group (EWG) Skin Deep Database to ensure what goes onto your body is good enough to go into the plant as well.